EarSwab The reusable cotton swab - The 2-in-1
Regular price

$29.99 USD

Sale price

$14.98 USD

Unit price

per
The Zero-waste Reusable Swab is made entirely of super-soft silicone which is derived from all-natural silica sand. The soft silicone tips provide that feeling we all know and love by cleaning our ears of all that nasty wax.


Just like an ordinary cotton swab, except without the waste!
After toilet paper, disposable plastic cotton swabs are the second most used hygiene product and 99% of them are not recycled...
But did you know that traditional cotton swabs aren't good for your ears?
It's true! Cotton strands get attached to your wax deep inside the ear and the body recognizes these strands as invaders, resulting in sore and itchy ear canals.
This reusable cotton swab can literally last you a lifetime, in addition to protecting the planet, you will save money!  
This model is a 2-in-1 case for 2 Different purposes: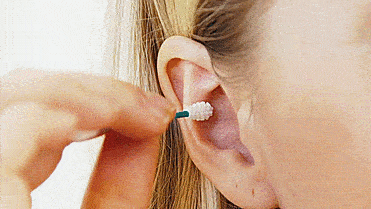 For ears
The tip design of this reusable cotton swab has been specially designed to better remove the earwax in the ear. It is very simple to use and has the advantage of being reusable more than 2000 times. Its composition is recyclable plastic and silicone which makes it more flexible.
For makeup
More practical than fingers and more flexible than traditional cotton swabs, this cotton swab makes it possible to erase traces of make-up and nail polish with precision.
Washable and reusable
To wash it just pass under the water and Hop! it's up and running again for years and years to come!
It's time to switch modes of consumption ♻️
2 in 1: Cleaning and make-up

Includes 2 swabs in 1 box: Makeup and Ear Cleaning

Includes a Storage box

Suitable for adults and children

Adapted to the shape of the ears

Ecological
Product Specifications:
Material: Soft silicone and recycled plastic
Item Type: Ear Care
Features: Reusable, Double Sided Design, Soft.
Qty: 2 pcs
Application: For Cleaning Makeup and Ears
Shipping ✈

🌏 We offer Worldwide Shipping - Items usually take 5 - 14 days to arrive at their destination. However, due to covid-19 measures we are experiencing some delays. Deliveries are still being ensured.