Regular price
$0.00 USD
Sale price
$21.90 USD
Unit price
per
Sale
Sold out
Absorption: How to choose?
For heavy flow

Buy one, Plant One Tree
Size Guide 📏
LEAK-PROOF & ABSORBENT

EXTREME COMFORT

ANTIBACTERIAL FABRIC
Leakproof Panties: Your Ultimate Worry-Free Solution
Discover the ultimate solution for worry-free periods with our Leakproof Panties.
Guaranteed comfort: 

Fits and feels like your everyday underwear, with a super slim built-in lining to absorb period blood, light pee, and discharge without leaking. You can wear them for up to 8 hours. 

Super Breathable: Enjoy excellent breathability for all-day comfort. Ideal for sensitive skin, goodbye allergies and chafing.
Reusable and Sustainable: Eco-friendly alternative to disposables, saving money and the planet. Lasts up to 5 years.
Soft & Flexible: Gentle feel and perfect fit for exercising, sleeping, or everyday wear.
Machine Washable with the rest of your clothes.
View full details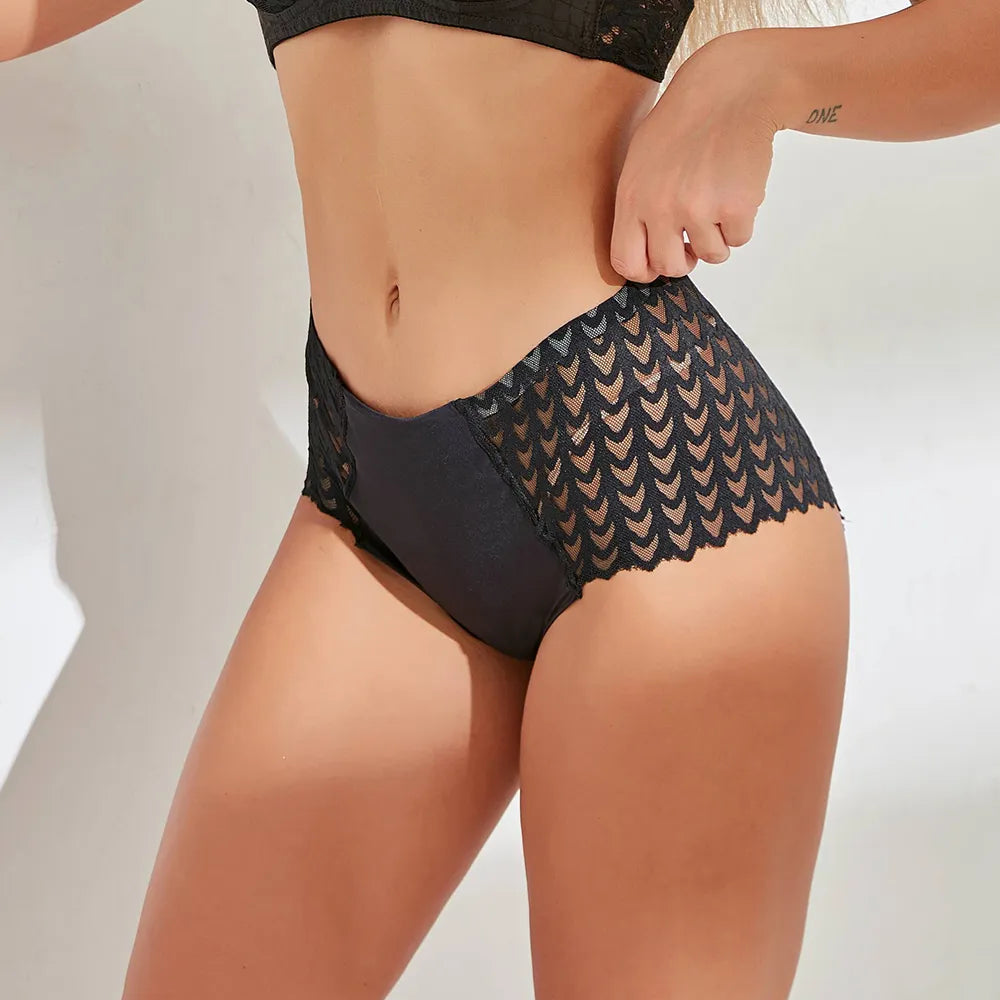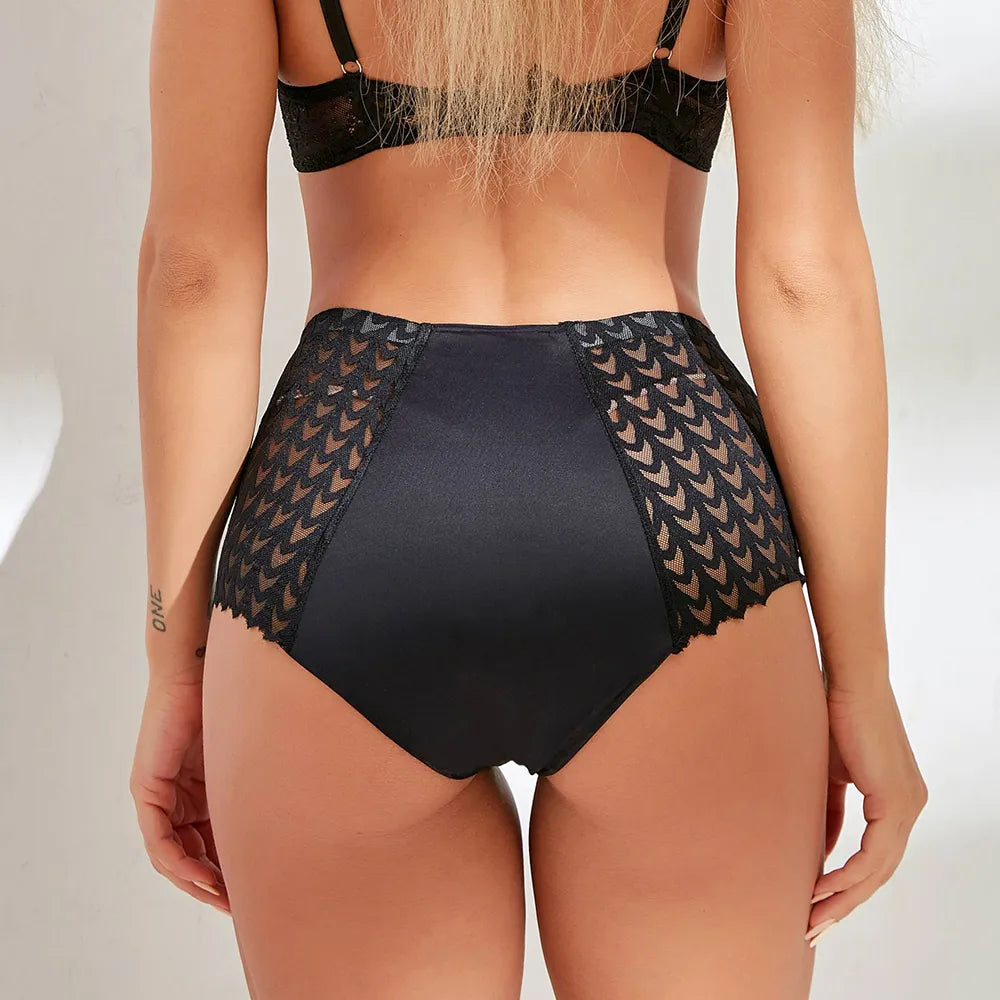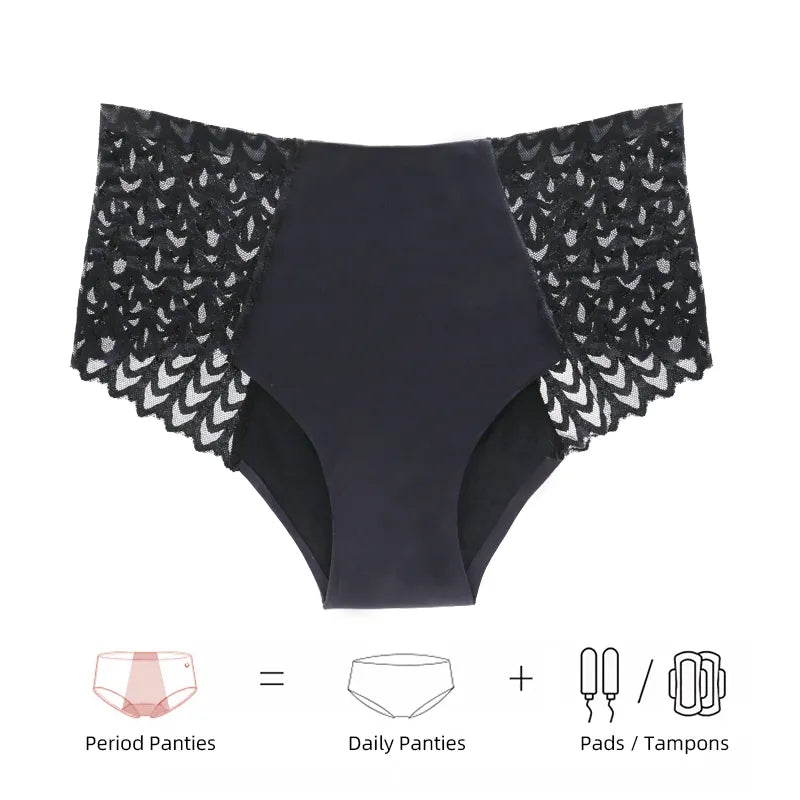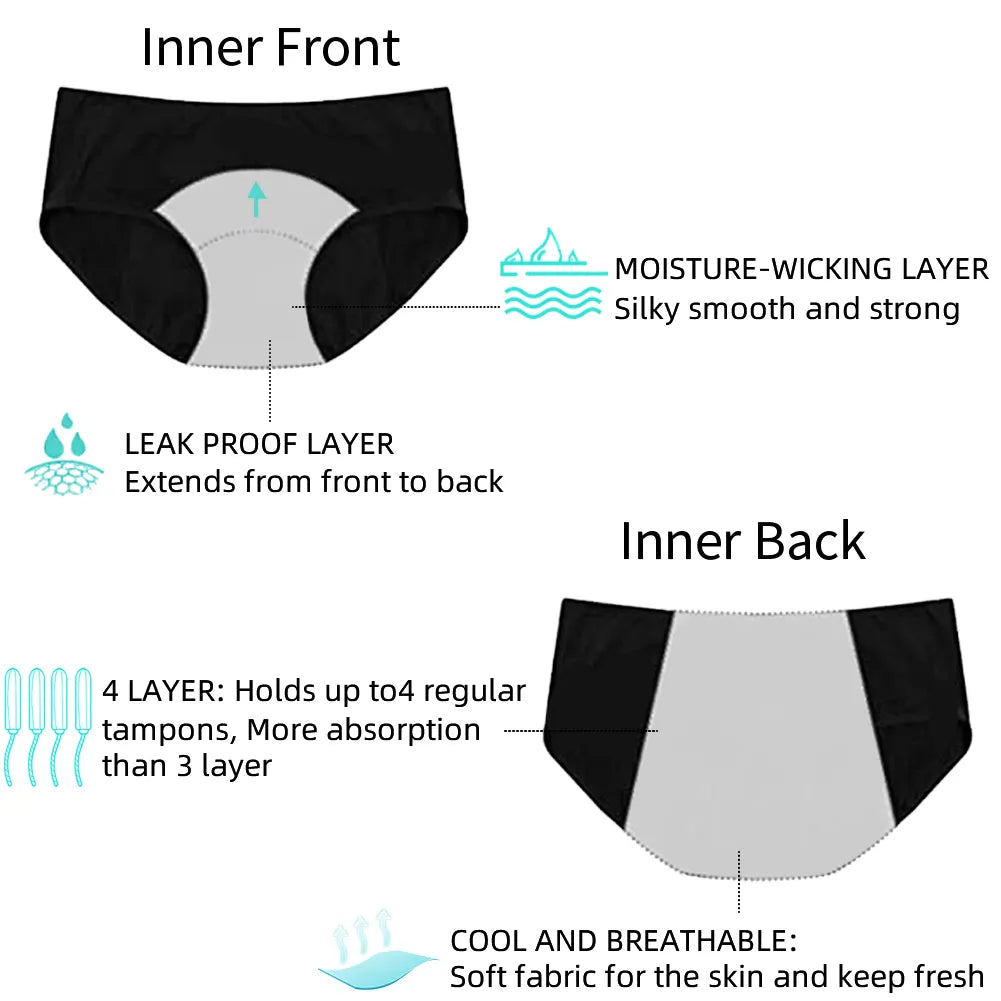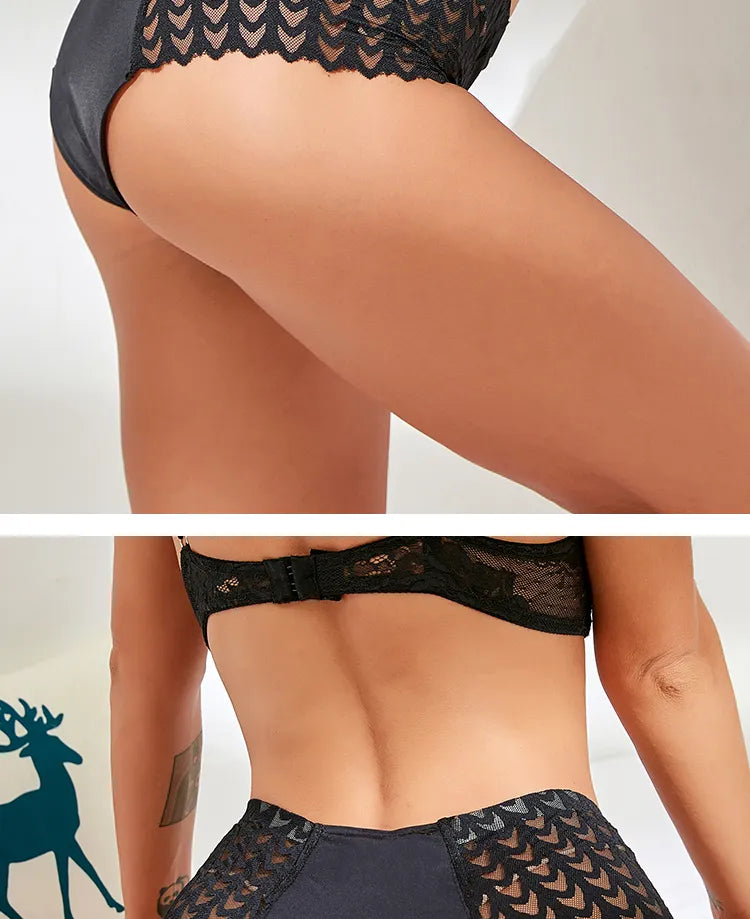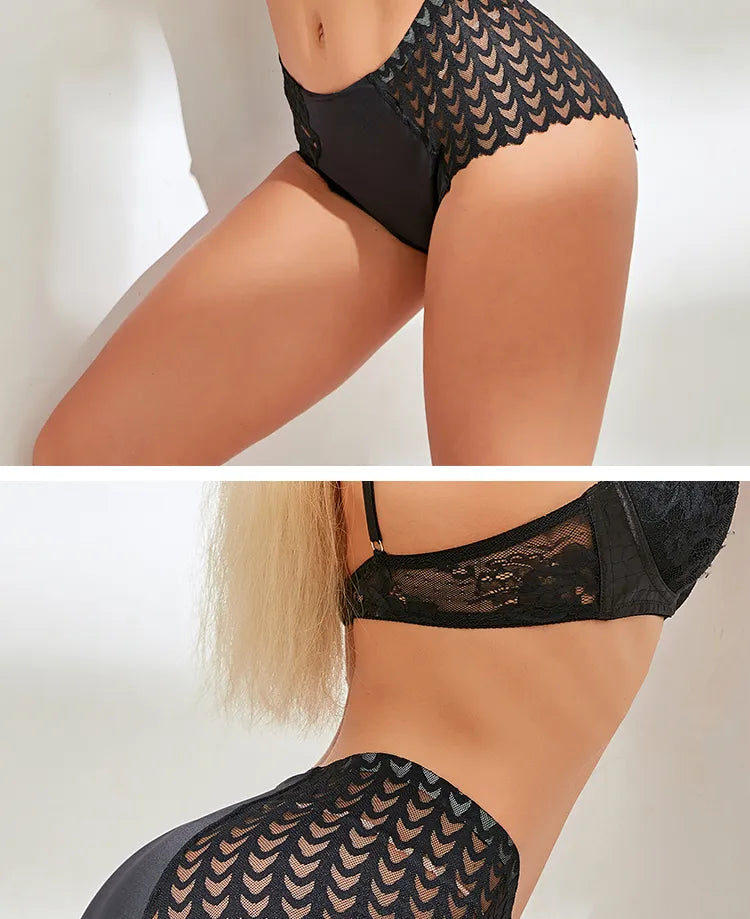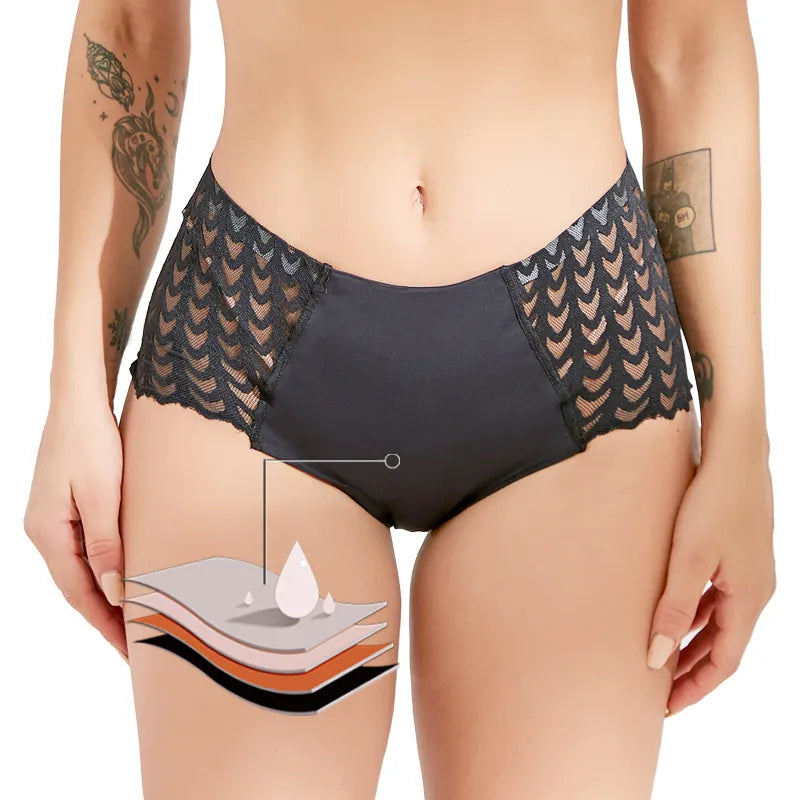 Absorbency Levels
Click for Details
Light
= Tampons/Pads: 1
= ml: 9
For Whom: Designed for the lightest days of your period, or to protect you before your period, when you're expecting it.
Feeling: Fresh and comfy, just like normal underwear.
Medium
= Tampons/Pads: 2
= ml: 18
For Whom: Women experiencing a light to medium flow typically wear these throughout their entire menstrual cycle, while those with a heavier flow often use them on lighter flow days.
Feeling: Fresh and sexy, as if there's no period.
Heavy
= Tampons/Pads: 3
= ml: 27
For Whom: Women with heavy flow wear them throughout their whole period. Women with extra heavy flow wear them as an addition to tampons or menstrual cups.
Feeling: Comfy, and safe.
Extra Heavy
= Tampons/Pads: 4
= ml: 36
For Whom: Ensuring comfort even on the most intense days, suitable as a complete substitute for other menstrual products for women with a heavy flow.
Feeling: Confident with the highest level of comfort and protection.
Period Panties Size Chart for Chloé
If you find yourself undecided between two sizes (e.g., 38-40), we highly recommend selecting the larger size (40) to ensure your utmost comfort.
*If you're on mobile scroll to the left to see more sizing formats
| Size | Waist (in) | Waist (cm) | Hips (in) | Hips (cm) |
| --- | --- | --- | --- | --- |
| S | 25-27 | 64-68 | 33-35 | 84-90 |
| M | 27-29 | 69-73 | 35-38 | 91-96 |
| L | 30-32 | 74-79 | 38-40 | 97-102 |
| XL | 32-34 | 80-85 | 40-42 | 103-108 |
| 2XL | 34-36 | 86-91 | 42-45 | 109-114 |
Earth Friendly

Do your part to help the planet by ditching disposable sanitary products and making the eco-conscious shift to reusable alternatives.

Zero Leaks design

Our innovative design is expertly crafted to handle the heaviest of flows with ease and confidence.

Best option for your $$$

Opt for the cost-effective choice and watch your savings grow as you reuse our period panties with every cycle.

4 Layer technology

Experience superior protection with our innovative 4-layer technology. Stay dry, comfortable, and worry-free throughout your menstrual cycle.
How to wash?
Step 1: Quick Cold Shower

Give 'em a chilly rinse – no soaking, just until the water's clear!

Step 2: Gentle Bath Time

Pop 'em in a delicates bag (ideally) and machine-wash at a cozy 30°C or lower. You can also give it a hand wash if you prefer. 

Step 3: Air-Dry

Hang 'em out to air-dry (on a non-humid environment) and let 'em catch some rays. 

*Air-drying is the preferred method to ensure the longevity and performance of your period underwear. If you need to put them in the dryer, make sure it's on a low setting.
Amazing Comfort!
These Chloe briefs are amazing! The lace detailing is exquisite, and the heavy absorption is a game-changer for my periods.
Simply Elegant
I find these briefs simply elegant. The lace adds a touch of class, and the heavy absorption is excellent.
Superb Quality
These briefs are of superb quality. The lace is lovely, and the heavy absorption keeps me comfortable throughout the day.
Not Impressed
Honestly, I'm not impressed. The lace feels scratchy, and the heavy absorption isn't as effective as I expected.
Beautiful Design
I'm in love with the design of these briefs! The lace is beautiful, and the heavy absorption is a lifesaver.